Well-being is a Way of Life.
Choose a membership level that meets your changing needs, knowing that each month you get to choose the therapy you want: either our True Transformation Facial or Holistic Wellness Massage that includes the choice of a single modality or multiple modalities customized to your individual needs and concerns.
View our Customer feedback from their trip to our Spa.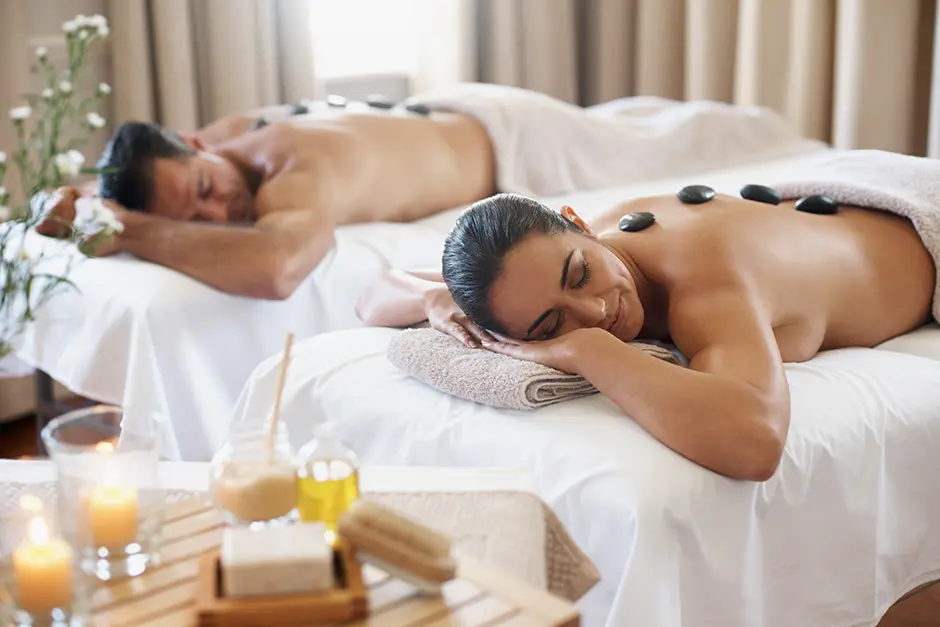 It was deceptively simple and at first I didn't think it could possibly work, but by the third day I was walking like I did when I was twenty ( I am 52 now). I found profound result from each of the different treatments which is a real testimony to the efficacy of this ancient method. I wish you all the best and thank you from my heart for the healing you have brought to me. By the way, the herbs are fabulous.
'Ayurveda Healthcare' as, "The Kerala Ayurvedic Centre, run by V. Srikant Nair, has been involved in the whole gamut of treatment in Ayurveda. The Center has a panel of doctors and its technicians have been trained in Kerala special therapies".











—

Bikram Ghosh, Indian Express, Vadodara
I have just had Panchakarma for the last 30 days, my problem was very achy in joints and muscle all over the body. I feel now a great improvement after the different massages.











—

Marianne Simonin London, U.K.
I have undergone the Panchkarma treatment which I found very useful. Every one should think and take care of one's own body and go for such treatments for rejuvenation purpose to prevent aging and the attack of diseases. I felt very much relaxed after the Panchakarma therapies. Me. Srikant Nair and his team of staff and were very encouraging. I wish big success and best of luck for such dedicated treatments.
"I've had a lot of massages, but today was the first time I've actually "had" a massage. Great experience and a wonderful addition to our vacation. I get massages on a very regular basis and it was my husbands first massage."